Way back in 2016, we won Product of the Year Gold for being 1st in the cloud. PowerCalc was not only first in the cloud in 2016, but to this day remains the one and only electrical design software in the cloud.
We were reminded of the importance of being in the cloud by a user last week. An electrical contractor with multiple offices called looking for a cloud based design software. His staff in different offices seem to usually have different design results. All of the things made possible by the PowerCalc's cloud platform address his concern: file sharing, access, control, communications, and collaboration.
Simultaneously with our recollections of transitioning to the cloud, we asked the question: Why are other softwares not in the cloud? We don't know... except it is a lot of work. When we moved to the cloud, we re-wrote our 7.5 million Excel equations into computer code over a 12 month time period. This transition not only allows PowerCalc to be in the cloud, but also allows us to develop applications such as our just launched simultaneously generated graphic 1 Line Diagram which won Product of the Year in 2019.
Since it is the end of the decade, this reminder of PowerCalc's accomplishments by our users is appreciated. Of course, there are more reasons why PowerCalc excels:(1) its algorithm, (2) its panel, (3) its process, (4) its compliance with the NEC, (5) its Wizards, (6) its Cloud platform, (7) its user experience, (8) its 1 Line Diagram, and (9) its energy savings module. Articles are on our website, but we will be re-publishing throughout year-end / year-beginning. News
Let's discuss PowerCalc in the cloud in more detail.
1st in the Cloud: Why?
PowerCalc is the first, and also one and only, SaaS (software-as-a-service) electrical engineering design software in the cloud. It wasn't easy: over 7.5 million equations were re-programmed in over a year of tireless work effort.
The reason for all of this effort? Being in the cloud changes everything.
No software on your systems:

no downloads, no installation, no risk to your systems
Code: compliance with instant updates and upgrades
Access:

anywhere, any device, any time
Control:

over access, authorizations, and responsibilities for projects
Up-to-date information:

store, share, and sync files for all
Communication:

at all times
Collaboration:

at all times
Accountability:

track each input and change
Same page:

for every team member
All work is available: (i) both current and past projects and (ii) current and past codes
Easy,

easier,

and

easiest

way to work
PowerCalc's cloud platform establishes a design procedure to maximize your team's productivity, communications, and project quality.
You may think that your work is organized now, but just try the cloud for excellent design.
How it Works
When the company's account is set up, a Group Administrator is authorized.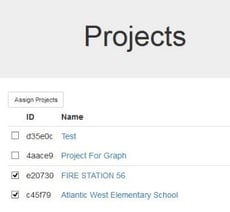 The Group Administrator or the authorized User then names a new Project or accesses an existing project and invites Users. Users are also able to create their own projects if authorized by the Group Administrator: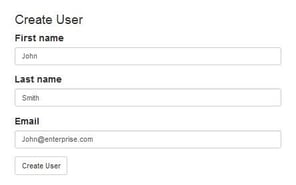 The Group Administrator can add Users by simply sending an email invitation.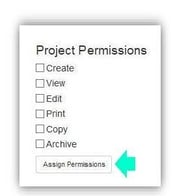 When inviting a User, the Group Administrator assigns privileges:

Create - User can start a project
View – User can view a project (editing not allowed)
Print – User can print a project
Copy – User can copy a project
Archive – User can archive / un-archive a project
Once privileges are set up, then the Group Administrator assigns access by clicking the "Assign Permissions". Users can be granted or denied access throughout the design of any project. And a User can be blocked or disabled from any work group, and then re-invited to join again.

Accountability is ensured: never any question as to who is doing what, when, where, and why.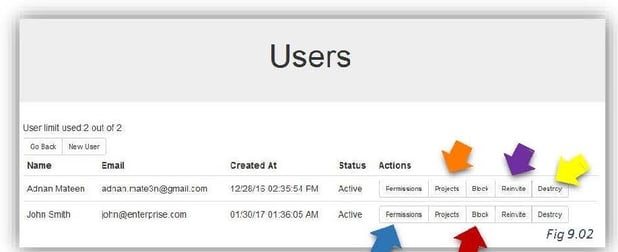 How does this help?
Teams succeed with great communications and great organization. Simplifying how your team works together promotes the collaboration necessary to excel.

PowerCalc's cloud platform provides the method to establish work groups and responsibilities with everyone having access to what is happening. Those who "need to know" have the real time information necessary to get the job done the right way.
See for yourself
Take a look at our User Manual to see for yourself how easy and seamlessly this process works.
The cloud makes all the difference because it is the way a team gets together to manage work flow in today's work place. PowerCalc fits right into your process, but then improves it to make your work easier, faster, more accurate, and more profitable.
So what's the plan for development in 2020?
Past accomplishments are great things, but PowerCalc's innovations are ongoing. In 1st Quarter 2020, we will launch our industrial package with AutomaticTransfer Switches with Generators (ATSs) and Motor Control Centers (MCCs). All PowerCalc users will have the option to change to the industrial package.
And remember, we have a free demonstration on the first Friday in the new year: FREE Trial Friday, Jan. 3 at 12 EST, Hope you will join us!
Thank you for your support!